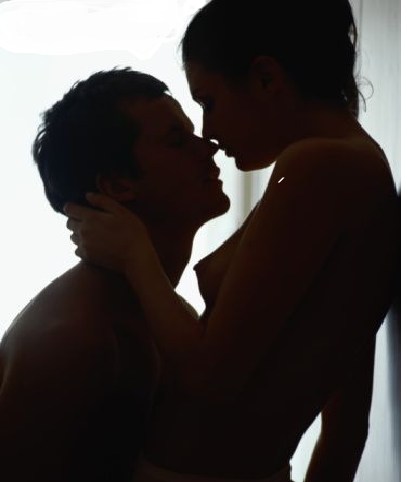 Sex deprivation has caused me to have serious flashbacks of last Memorial Day when I met this sexy guy from Louisiana. I was out and about in Miami standing in line at one of my favorite hot spots, when Mr. New Orleans approached me. We talked for a couple of minutes before he asked me to accompany him for the evening. Why not? I was bored and he was friendly. We clubbed hopped for the remainder of the night and ended up at a crowed strip club.  He really knew how to show a girl a good time. He bought me a couple of lap dances from a hot stripper named Coco. I consider myself extremely open minded and I can hang in almost any atmosphere. Strip clubs are just another source of entertainment to me. No I don't go a lot, but every now and then it can be a fun. I'm no stick up my ass conservative woman. I can hang with the fellas and enjoy myself.
Anywhoo, He was a barrel of laughs and he had the most sensual touch. He was a well-established man;nice looking, smart, with a great career.  I enjoyed his company and he was an amazing kisser.  I could feel myself getting wet the first time we embraced. After a couple hours and a dozen V.I.P. lap dances, we left the strip club. I was drunk and far from home, so he offered me to stay the night with him in his hotel room. Huh I don't know about that I told him. But after that amazing kiss he laid on me in V.I.P, my coochie wanted to. He was a southern gentleman; very sweet and charming. But I decided to swerve my way home for the night.
We met up 3 days later for another crazy wild night out. After getting me drunk as hell, we went back to my place. He started in on me and I couldn't resist. Finally naked and horny, I was ready but not knowing what to expect. As soon as I felt his tongue between my legs I remembered why I missed the country. Damn I couldn't control my body, I was having a major seizure. Shit! I had tears coming out of my eyes. It was like that scene from the exorcist when the girls tongue was sticking out and her head twisted backwards. he wouldn't stop until I passed out. And hell, I did black out! But that 13 inches of dick soon revived me. Yes girls, 13 inches at least and as wide as my arm. Hell I think they heard me screaming in Alabama. The orgasm was so insane that I was definitely walking the line between life and death!  That's a lot of man to take but I bit my lip a tried my hardest to handle it like a pro. Hell I'm Emmanuelle you think I'm going to let a dick out fuck me! NEVER! I came to the conclusion that night, that I like huge dicks. Now, the thought came in to my mind previously when I made love to this sexy guy up in Boca a few months earlier; but that night with Mr. Louisiana it was definite!
We continued for hours. This man stays soft for about a minute or two. As soon as I rolled over and he got another glimpse of my ass, he was ready to go again. I swore I was dreaming. This was too good to be true. We made love in the shower. He picked my thick ass up, wrapped my legs around his waist, and entered me. Then late a night while I was sleeping, he would open my legs and take the pussy. The thing about country men is they don't need much to get turned on but a soft sexy body of a sweet woman. Yeah all a girl has to do in the south is smile a lot and be sweet; it's like a bee to honey. And all a country boy needs to fuck all night is maybe a mattress and a pitcher of ice water. Hell they don't even need A.C.; open the window and a cool summer breeze will be fine!
He was a keeper! Well at least for a week or two. He didn't live in Florida, he was visiting for the holiday. So my coochie invited him to stay with us for the remainder of his time here. Hell I stayed home for the rest of the week to keep him company. I've never fucked so much in my entire life, not even in marriage! He was breaking all my sex rules. We made love at least 4 times in the day and 4 times at night.  I swear the head board of my bed cracked the wall. We had dinner every night at the best south beach restaurants. We hung out on the beach during the day between sex sessions and hit the hot clubs at night. He was a good time. Soon we said goodbye, his vacation was over. He considered moving to Fla and I even considered letting him live with me. But, I was trying to change my pattern of jumping into relationships fast.  Once he left, we lost contact for a while. Right now more than ever, I miss and need him. I moved and changed cell phones so I lost his number and he doesn't have my new one. Damn I have to find him! I'm feenin for that amazing sex!
Satistified
He is like suga and I have a deprived sweet tooth.
Like honey molasses layin smoothly upon my tongue.
Sticky to my lips as I savor every drop of nectar.
I become beautifully obsessed with the taste. And for a moment I feel the bliss.
I realize that I'm happy and exhale!