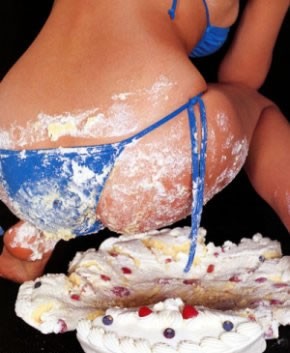 My 31st birthday has to be the best birthday that I've had since I've been in Florida. The last 3 years I was involved with a real loser! I mean a disgusting shit head! But like a close girlfriend convinced me, no need of dwelling on the past; especially his tired wore down low life ass!
Anyways, the best part of the day was the birthday sex. I was unaware that one of the lovers from my New York sex triangle was going to show up to my door to surprise me for my big day. It was wonderful to see him and not to mention I was horny as hell! But I didn't want to have ok sex because it was my birthday; I wanted to have a serious record setting fuck fest! And Mr. Manhattan is always up for the challenge.
We decided to have the first sex of the day be in a scandalous place. The bedroom was an absolute, but kind of boring based on the occasion. I'm a girl who likes to live dangerously so we headed towards the Aventura mall to see what trouble we could get in to! Manhattan loves to give me something wild to write about and October 7th was going to be legendary.
No need to enter the mall, who wants to shop? Straight to the parking garage we went in the midday heat. I had nothing but a short dress on, no bra and no panties; evidently they would be in the way of business. We drove up to the top of the parking garage past all the annoying shoppers and twice past actual cop cars; defying authority is a real turn on!
We parked on the 5th floor, and went for the stairs the only secluded place.  Manhattan quickly checked the perimeter, then pushed me up against the wall and lifted my dress. He used his tongue to get me nice and wet. I had to return the favor and I think I could taste Ms. Galino. Delicious!
It was time to get to what I was missing, the dick! He bent me over the stair rails and invaded me from behind. Do you know how hard it is for me to hold in my moans? Shit it was like I was having a heart attack. What's funny, I could see people passing on the floors under me. They had no idea of the dick down that was going on above them. He was fucking the hell out me! The filthiness he was saying in my ear caused me to climax. I love this dude! The adventures we have! Happy Birthday to me! To be continued…..