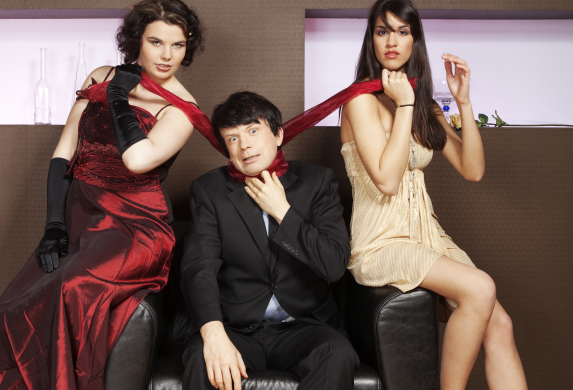 From sexy Abiola Abrams comes a monthly reading event in New York City you can't afford to miss. the special kiss and tell time reading series, is a monthly storytelling & performance series that combines love, sex and comedy with the brightest talents in the worlds of literature, media and sexuality.
The reading series is curated and hosted by media personality, author & columnist Abiola Abrams and features writers and entertainers ranging from New York Times  bestselling authors, feminist scholars and top bloggers to burlesque performers, erotic poets and sexperts.
The outrageously fun and often bawdy series takes place at Madame X in NYC on the 3rd Tuesday of every month with free audience giveaways and cheap champagne cocktails. Each installment honors an exemplary Kiss & Tell author or media-maker.
Rated R. Not your mama's reading series!