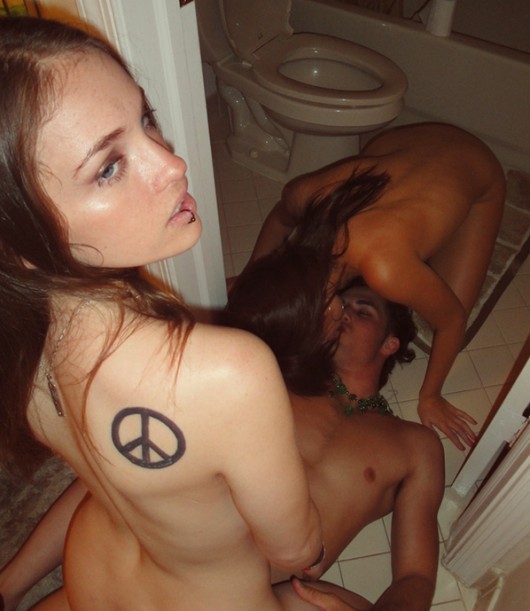 This has been discussed in previous blogs, but I have to give my point of view regarding the ménage a trois I've agreed to. I openly love both men and women, and the relationship between my girl E and I is outrageous. We've had the wildest, hot, and kinky love affair since we met a year ago.  Together we've enjoyed some of the sexiest men, so it's not unusual that we're both open to sharing an amazing man.
A month or two ago, she introduced me to one of her finest. He recently moved back to New York and she guaranteed he could satisfy any of my sexual desires. I listen to her stories about the sex they use to have when he lived in Florida. About the night when he first invited her over and commanded her  to take off her dress. When she told me how he pinned her arms above her head while fucking her, I got so wet. Or, the time they fucked outside a Boca Raton restaurant; I couldn't wait to give him call
We met on the rooftop of the Peninsula Hotel in Manhattan. He was gorgeous! Emmanuelle has a thing for the blonde all American types. It was attraction at first sight. We had a lot in common. We're both from traditional Italian families and we both love New York. My girl was on target, he was laid back and sexy. He was confident and drama free. By the time we had our third round of drinks, he had his hands between my legs. I like a man that knows what he wants and is not afraid to go after it.
Two hours later, we were back at my loft naked. He is very aggressive and wants all the control. Typical Emmanuelle, she loves masculine domination. Everything this man does during sex is like out of a movie. He turned me around and pushed me up against the apartment window; then, he fucked me from behind while the city watched. We made love all over my apartment for hours. I've been hooked since then.
The relationship between us three only gets better. We all met up in Atlanta for the weekend. The sex was incredible! He could handle two women with no problem. She rode his mouth while I rode his waist and then we switched over and over. I love to hear her scream when she cums.  Those 2days were like heaven.
We have decided to keep seeing each other. There is no reason to ruin a good friendship. It works for us and there is no jealousy or drama between her and me.  He and I spend a lot of time together and I think we've fucked everywhere in Manhattan . Our friends understand and accept our arrangement. Another amazing experience in my life!