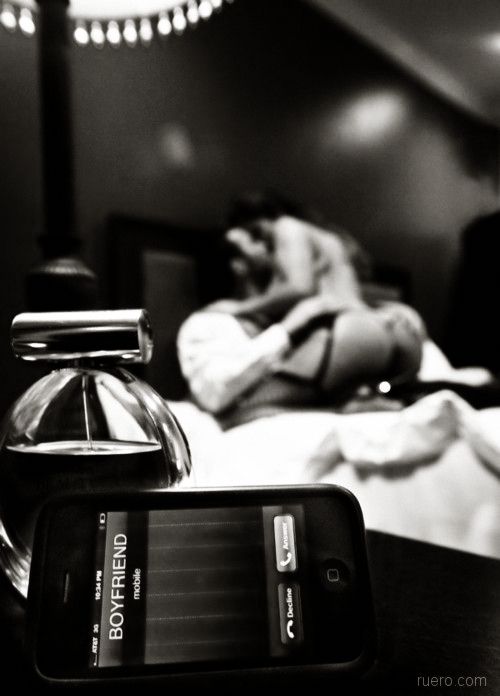 Well well well it's been a while since I've written a blog. I've been too busy living life and focusing on my relationship with Green-Eyes. Sexually, we've explored every fantasy we've come up with. But, something has been on my mind. A new fantasy but extremely risky. Green-Eye's brother has moved in with him for a while. And, I'm starting to find myself infatuated with him. The other morning, I forgot he was in the apartment. I went to the bathroom topless and in my panties. He saw me while standing in the kitchen. When I realized he was watching me, I stood in the bathroom doorway so he could get a full glance of my body. He smiled and whispered "damn you're sexy Janet." I wanted him to come to me, grab me by the neck, bend me over the sink, and fuck me. I got so wet. I went back into the bedroom and left the door open. While Green-Eyes was sleeping, I pulled the covers back and put him into my mouth. I wanted his brother to hear him moan.I wished he would've walked into the room and took me from behind.
I've always wanted to have a threesome with two men. I know a few of my girlfriends have tried it. They say it's was a fabulous experience. But, to want my lover and his brother? I don't know how Green-Eyes would react. I don't want to lose him. And, I don't want to cause problems between him and his brother. I hope to quickly get over this lust for him. What if we find ourselves alone? I don't trust myself. I've imagined him deep inside me. I wonder if he is as good as Green-Eyes. Could he make me orgasm like his brother does? Even if Green-Eyes wouldn't allow him to fuck me, I hope he'll let him lick my pussy.
My fantasy is out now. I'll have to deal with the consequences of my man reading this. Thanks Emmanuelle for giving me time to make the decision to post this.