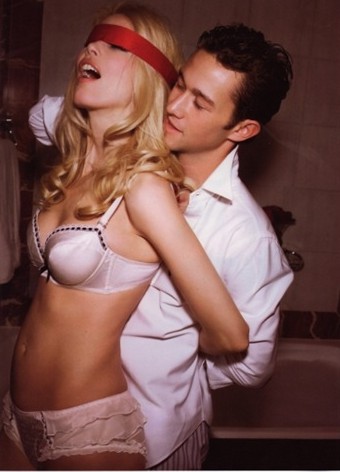 I met someone that I'm completely crazy for. It was a short period of time because I've only known him for a couple of days. Yep, I like my new new. But this dude is hardcore bad to the bone. He has Mr. Wrong written all over him. He got issues that LIBERATEDSLUT is totally against. And, I will not sacrifice my own morals and positive karma again like I have in the past. Even though this guy will make it worth my wild. He is no softy like the previous men I've been with. He is a real man that an alpha queen like me would gladly call my king. And, I would be more than happy to give him that kind of respect. He could have me and all my girls. He would take care of us nicely. However, we will not disrespect other women. So no deal!
Now last night, I went to this hot club at the Hard Rock Hotel in Hollywood Fla. He showed me a good time; straight V.I.P. treatment the entire time. His friends were respectful and I was treated like a lady which made me want to act like one. I felt so feminine and beautiful.  I wanted to bow down to him. The kiss was right and his hands took control of my body. He gave me whatever I wanted. I truly enjoyed myself. I can't stress how much of a man he was. He explained his situation which I won't give full details out of respect. However, I told him I wasn't going to be romantic with him until he ended the shit he had going on at home. I didn't plan to hang with him last night but it happened.  I know if I would grant him the honor of getting between my legs, he will wear that shit out. He would eat the pussy and fuck the shit out of me all night long. Honestly, I want to give it to him so bad.  I want to put my mouth all over his body. Damn the love making between he and I would be extraordinary. I would love  to see him fuck the shit out of Janet. But my commitment to the ladyhood won't permit it. I want to be a role model to women everywhere. Make these men respect all of us, and we will all benefit in the end. Good sex is not worth bad karma. If I allow him to treat another woman poorly, soon he will do me the same way. I refuse to be a sneaky dirty bitch. I got rid of these type of women in my life. Infact, they better not step in my presence or somebody's gonna get their ass whooped! You ladies let men disrespect other women,  then I'm going to disrespect your ass. My girls will do the same. So tread softly dirty traitorous skanks. Our commitment is for life!
Honestly, even if he did not have his situation and we could seriously date, I don't think I would want to. He is everything I need and that scares me. I pride myself in not being the jealous psycho kind of woman. But this dude would be fucking me so good and taking care of me, I think I would turn into a crazy bitch. I would rather him be a friend and we stick to that kind of agreement. I couldn't handle him as my man. I would be in love and fucked up over him. He makes me feel so sexy. I want to go out and buy all the sexiest lingerie and hit the gym twice a day. I want to be perfect. That's never been me. The man would stay in my mouth! He would be the king of my house and doesn't live with me.  But he has me this way by just being a real ass man; not by being a selfish critical whining bitch like my previous boyfriends. He can demand being treated like a king because he has  what it takes to back it up!
I've found my bad boy. After dating stick up their ass fake self- proclaimed good men, I think a bad  ass couldn't do any worse. I didn't marry for money and usually go for the regular working men. I stick by their sides even when they don't have anything and they never appreciate it. They usually talk bad about me, spread lies, and treat me like shit. They are boring and hateful.  I've been with horrible men for too long. NO MORE! If a bad boy treats me like I deserve be treated, then the bad boy is who I'll be with! If you're gonna cry, cry for the best!  I want a fun, exciting, and passionate man. I have been with real bitch court jesters and it's time for a king  in my life. But, I never mess around in another woman's queendom. Not my style!