Today was a rough day. I needed some naughty affection. I've been sexting  this fine ass guy  who lives in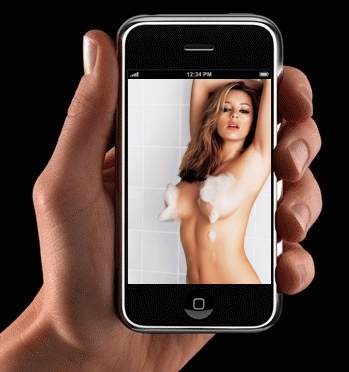 Chicago. A friend set us up and it's been freaky Iphone sex ever since. After the stupid ass show down in my office today, I couldn't wait to rush home for the lunch hour. I ran in the house and stripped down out of my suit, climbed in the bed, and hit the speed dial. One ring and he answered "Are you ready to get off young lady? Let me see if you're naked!"  I started at my breast, then my Iphone slides down my stomach and ends up between my thighs. Oh yes I have face time! Video phones are the shit!
I try to make the  hour last as long as possible, so I used my fingers to prolong my climax! His deep sexy voice commands me to bend over and put my ass in the air as he watches;  "Let me see you caress that ass!"he demands.  Next, he  begs me to lay the phone down on the bed and straddle it as if  I was riding his face. I like a man with imagination.
The more he explains how deep and hard he's going to fuck me the faster my fingers go until I cum screaming his name. Wooh! I needed that. He ends the conversation with "I'm going to  fuck the shit out of that pussy this weekend!" My response, "Hell yeah baby!"  I collected myself and got dressed.  I returned to work  relaxed and calm.  Sex is the best stress reliever