Now that it's September, it's time to prepare for another frosty winter. This is the perfect opportunity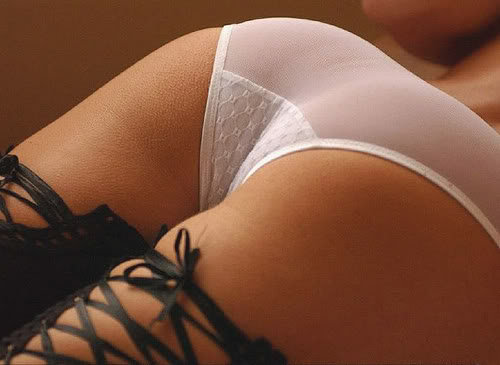 to find a fall semester cutie to keep you warm during the upcoming icy months. Who wants to be all alone in the cold weather when you could have someone to keep you hot and fiery on those long frigid nights?
Thinking back to past winters, I can't help but to remember that night last January, when I was feeling chilly and lonely, a friend extended an invitation to keep me warm and safe from the nasty cold. Of course I accepted the invite. Feeling so sexy and freaky from the late night fantasies we shared over the phone, I decided to put on something special for the long cold drive down to Aventura. I reached under my bed and pulled out my platform high heel, thigh-high, black, and leather boots. Then, I went to the closet for my sexiest underwear, a beautiful pair of white thong panties and matching bra. So I got all oiled and perfumed up, put on my lacy outfit, my black thigh high boots, and my winter coat. The perfect ensemble for private dinners, don't you think?
Finally, I arrived to the beautiful high rise on the beach wearing nothing but panties, boots and an over coat. No, this wasn't something I've done before. But, this was the time in my life to be brave and try something exciting and new. That's what the move to South Florida was all about. I got on the elevator wondering what would happen once I opened my coat. Did it turn him on when he thought about me driving with barely anything on? This had to be the longest elevator ride to the 3rd floor. My heart was beating so fast! I was anxious to see his response.
He opened the door, and invited me in. He asked if he could take my coat and I said sure please do. The look on his face when the coat hit the ground. Priceless! I'm sure ya'll know what happened next, I was chased around the dining room table. "I thought we are about to eat,I said." He was like, " Yeah! I'm about to!" The night ended with me naked on the dining room table, my bra and panties ripped and thrown on the floor. Fortunately, my boots weren't harmed; he made me keep them on! He ate well that night! A feast fit for a king!
WHITE PANTIES PART 1
For some reason tonight
out of all nights,
I wore panties
Just not any of my blah underwear
I reached deep back into my closet draw
and found my sexiest pair
By dawn
After dinner and dancing
he had me alone
I had a plan
of how
To play hard to get with this man
I vowed nothing would happen
and I would go home
However,
As we embraced
with our friendly goodbye
I experienced the seduction of his arms around my waist
his hands caressing my thighs
then moving slowing up from behind
Amazed by what he discovered
That for first time tonight
out of all nights
he couldn't believe
he felt the silky material of panties on his lover
with a lustful stare on his face
he demanded you can't leave .There would be no way
you never wear them
Anxiously
I have to see them so now you must stay
He lifts up my dress
then forcing my hands
inside his pants
his lips tenderly sucking my breast
He leads me to the bed
tells me to sit down on the edge
tilt back my head and spread my legs
as he kneels in front of me
How sugary and tasty
beautiful and lacy
against your dark skin
he whispers
Before he begins
His fingers stretches the lace and then slowly slips in
His tongue flickers melting my white panties
like cotton candy in his mouth
He insists the sensation is just as strong even if I left them on.
Soaked, my lips peak through and I feel the warmth of his breath
His tongue whips
like flashes of fire
melting the fabric
His finger tips strike hard and quick
from front to back
He knows when he eats in combination
that I climax without hesitation
Getting me
dripping wet and motivated
for hours of long stoke penetration
I didn't expect me wearing a thong
would be a temptation
and turn him on
It was unexpected and unpredicted
I have to admit
the orgasm is more profound
when ever he goes down
than a lonely night of battery operated
masturbation
But
I never thought I could cum(and now I'm sprung)
by pussy eaten with cloth between my clit and his licks