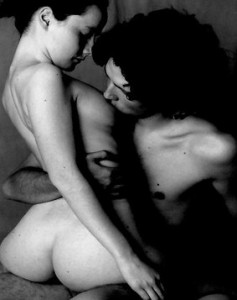 Last night Mr. Chicago came into town for a little vacation time. I did something I never do. I invited him to my house to get in my bed. I rarely invite men to my house in this city. You never know who is crazy as hell. But, this man has proven himself to be trustworthy.
My roommate Danny taught me how to roll joints even though I don't smoke. But after I wrote my fantasy blog about sexing a weed smoker, he taught me how to "crumble herb" as they say. Before I picked Mr. Chicago up from the airport, I rolled a couple of L's for him. I can't believe he smokes, but after my blog confession, he called me and was like I'm going to pop your weed cherry.  So I got myself prepared for his visit like a virgin preparing to be made into a woman.
Now if you haven't seen pictures of my place, it's pretty romantic and sexy. So I placed candles all around the bedroom, lit the oil burner, and  put the Enigma C.D. on repeat.  I like ritualistic sex. It's kind of my thing. And the craziness is, I cooked. Why not? Sometimes I like to cater to a man. Shh! don't tell.  I oiled and perfumed my body but didn't see a reason for underwear. I slipped into a sundress and headed to the airport to pick my man up.
He is so sexy.  I like how he grabs me up every time he sees me. This man's kiss makes me weak in the knees. I couldn't wait to get him back to the apartment.  I wasn't interested in going out on a date and sitting across from him knowing that I prefer being under him, legs open, and naked.
After my amazing dinner, I lit the candles in my bedroom and welcomed him in. I like to undress a man then lay him back in bed and let him watch me undress. Mr. Chicago loves my body jewelry from my belly chain to my ankle bracelet . Soon the room was filled with smoke. The candles and the music made it feel like a Greek orgy. His body is inked up to perfection. I used my tongue to outline every tattoo from head to toe just like I imagined. I could feel him extending and throbbing as I swallowed him. He closed his eyes and lost himself in his high.
Usually I think weed smells like shit. But, tonight I was open to the aroma. I was drunk as hell and about to inhale my first real contact. He was hard as a rock and trying not to cum. I got up on his lap and he slid in deep. Sex is amazing on marijuana. I've never been high before and probably won't smoke a joint myself. But shits awesome! It was so primitive and animalistic. I got  creative and poured wined all over my breast. He blew smoke all over my body as he licked the wine of my nipples.
The more he smoked the deeper he went. We continued on and on for hours. My poor roommate and neighbors were probably up all night listening to me scream and moan. You know I'm loud!  I woke up this morning with bite marks all over my chest and thighs. Shit! I don't know how many orgasms I had. I was so high I lost count. This is how it should always be. Like it was my first experience. Ok now I'm in love with weed smoking tattoo boys. Shit from one extreme to another I guess!
Curve
It's those days when
He lies back on his throne
My back is arched and
My thighs are quivering
His fingertips starting at my lips
Then my neck
guide the way I move…..
He watches ..
"God the softness of a woman" he sighs
"There is no other"
His fingertips now moving slowly drawing a line down my breasts
Now tracing the curves
"This is the secret of you reign" his whispers
Divine he sees the silhouette of a woman
Perfection complete
Opposites attracting …
His moans elevate
This intensifies my labor
And soon I will be crowned
I am wet all over
By brown skin glowing
In the candlelight
The moon dances down my back
I 'm contracting
Tighter but softer
I feel him in every curve.
so sensitive to every stroke ..
He stares…
Moving his hands from the back of my thighs
tracing the curves of my behind
He extends immeasurable
Harder and harder
The intensity of my voice
Fills the room
My womb
Where all begins
Welcomes hims
I accept his life line
Gasping for breath
Loosing his control
To me
I take all of him
All that makes him masculine
Strong
My body covers him
My tongue touches the bottom of his lips
His mind is free
Consciousness is lost
His soul is sailing across fervent waves
Paradise awaits him …
The moments between a man and woman
Precious
sacred
rare
There is nothing more than this..
It's those days
Long and demanding
Unkind
Brutal
He needs me.
It's those days …
When a man longs for her ….
(WOMAN)