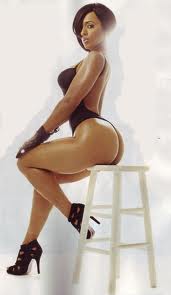 For the time being, I've decided to not date or sleep with anyone in Florida for awhile. I need a break! Tell you the truth I'm bored with the dating scene for right now! But, that doesn't stop me from fantasizing and preparing for future sexual activities. I decided to do some kinky online shopping. I ordered a couple of naughty outfits; I purchased a policeman's hat, belt holster, nightstick, and handcuffs. I don't need the uniform because I plan on being naked with nothing but those few items on and of course my black thigh high boots. I ordered a diamond studded collar and leash,  a little red riding hood cape, a new blind fold, massage oils and motion lotion, pussy coupons (I haven't passed those out in a long time), and a collection of instructional videos. I like to learn new techniques and tricks to keep them coming back.
I love being a sexy woman. Just because I'm getting older doesn't mean I have to sacrifice sex appeal. Even after working all day and choosing not to sleep with anyone right now, I still come home and take a long relaxing bath, get perfumed and oiled up, put on my highest heels, and strut around the house naked. I light the candles, open a bottle of wine, turn on the music and put on a private show. Or, I get all dolled up and hit the town. A woman should never forget to be a sex kitten. At any age, we can enjoy sexuality.
I still take trips to Victoria Secret and La Pearle to buy lingerie on the regular, regardless of who sees me in it. It makes me feel good go to the spa and get my body massaged, exfoliated, and moisturized. And when I return home, I can't keep my hands off of my thighs, breast, and ass. I get so turned on that I go into my draw to find my precious jack rabbit waiting there. Yes I still scream!
SEXY
I am the epitome of sexy! I'm the embodiment, from head to toe! In fact, I can sit in the sun for days until I'm purple then only come out at midnight when the moon hides behind the darkest clouds and you would still see my sexy!
I wake up to thoughts on how two improve productivity in enticement!
My walk is unstoppable! My talk well I'm sure you've read it!
I can make a dead man erect and make a living one extend to measure inches that he didn't even know he had!
Have u seen my curves? Shit! I don't even wear panties. they haven't made a pair sexy enough to touch my body.
I'm Aphrodite reincarnated!
I'm a scholar of the Karma Sutra!
I've mastered the art of Tantra!
When I put my hands on a man I betcha I know what to do with it!
I speak it and I can teach it!
I can show you better that I can tell you!
You already know my sum is 360!
Yes all around the world my reputation proceeds me!
When you hear my name it vibrates into your senses traveling down into your lust!
Because of me you feel alive. So take it off for me baby
Let me see all of you.
Because through me
you've discovered you're own sexy