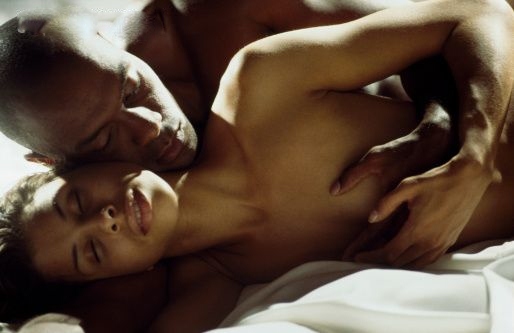 It's hard for me lately to make it out to my favorite hot spots, because of my new new and his hot sex.Yes I have a new new and it's going well. He is extremely smart and sophisticated which makes him the sexiest man alive. No it's not a love thang but a hot and heavy friendship fuck me all night thang.
I decided to find someone far from the bullshit that I was dealing with; and I wanted a man in my age group who could keep our relationship private. Because of this, we get along well and the sex is outstanding. I would rather hang out with my lover at home and walk around naked with high heels than hang out at any club.  We still have our freedom and there is no pressure for anything else. He's exactly what I needed, just good old fashion sex, respect, and fun. Sometimes we hit the strip clubs or sometimes we go to dinner and the museum; I'm a big art fan. We even Skype Janet at night with her man and have a friendly sexual competition. He is down for my freaky side and tells me how much he appreciates it. I think someone's been reading my blog.
He is spontaneous and wild. Just the other night we met on Boca Raton beach in the dark tunnel near Spanish River. It was cold and windy, but the hour of public sex was hot and steamy. In fact, we've fucked in a couple of restaurant bathrooms from Boca to Miami. Let's just say Blue Martini has the perfect bathroom stalls on Monday and Tuesdays; the place is is a ghost town. I love showing up over to his house in nothing but an overcoat and fuck me heels or my infamous cop uniform. And the weekends we spend locked up in the house, I don't think it can get any better. We love to watch hot porn and copy everything in the movie.
His body tastes amazing. His chocolate self is so addictive I rarely think of fucking other men. Honestly, I'm not trying to sleep with anyone else. I mean of course there is Chicago and Louisiana but I rarely see them. Me and Mr. Aventura are both seeing other people so we are taking a break right now. But he's always a phone call away.  Even though I'm not in love or thinking about going there, I'm really happy with him.  Frequent orgasms and 69s, I feel like I'm in heaven. I can't wait for our weekend getaway to the Keys. Maybe I let my in town friends meet him soon or maybe not.