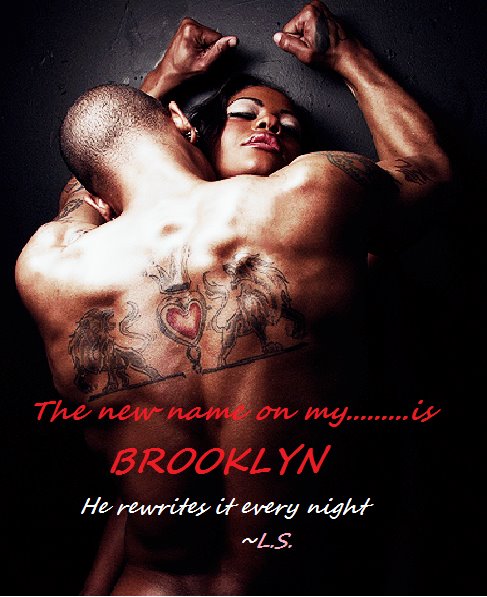 It all happened one night hanging out a R.D.V., when he introduced himself . I've never been interested in athletes. But, this one seemed to  be very sweet and definitely sexy. We started out with texting each other and talking on the phone. Bit by bit I found out that he was all man. Without me telling him anything about myself, he was making all the moves I like. Sexy texts and compliments are his specialty. When we would meet up, he was very respectful but sexual. I liked the way he touched me and how he took control; never abusing the power I gave him. I was taking my time with him. I wanted to make sure he was the right one to break my no sex vow.  I wanted to open my legs to someone who knew what he was doing. Also, I wanted a man with a personality that was compatible to mine. New York hadn't been a disappoint yet. I wasn't going to start off in a new city, getting involved in a bad situation with a horrible lay.  The first night he dropped me off after hanging out, he kissed me and  held me in his arms.  I've learned to appreciate a good kisser. That's one of the signs of a good man. His kiss should make a woman's knees shake.
I felt  comfortable with him.  He made me feel so beautiful and attractive. It was easy talking to him about what I liked sexually. He loved my curvy body.  I trusted him enough to send those secret dirty pics that he likes.He was the fist thing on my mind when I woke up. And, the last person I spoke with before I went to sleep at night. I made him wait long enough to make love. Besides, I was so horny. It had been almost a month since the king went back to Florida. And, I couldn't keep holding on to him and torturing myself . My new new, was a major temptation He was smoothly talking me out of my panties. I wasn't holding out any longer. I agreed to meet him for that special night. He never really bragged about his sex game. I didn't know what to expect from a Brooklyn dude. Now, I had never been to Brooklyn before I met him. But , I heard the stories about these rough barbarians. How was I to know I was messing with one of it's kings.
When he finally got me alone and naked, his took control just the way a man was suppose to. I love when a man tells me how to please him. I want to make sure I'm doing it right to keep him coming back. His naked body got me so wet. His dark muscles and his tattoos made me submit to his will.  I couldn't tease him any longer.  I was his and he had me under his control.  Damn, his thrust was so powerful like a champion. I watched him perform in the mirrors on the ceiling and walls surrounding the bed. It was like watching our own private movie. It was my chance to act out my porn star fantasy. I studied those movies and now it was time for me to practice what I learned. He wouldn't let me close my eyes. He wanted me to watch what he was doing to me. How he was stroking me so deep. I had to cry out , scratch ,and claw. I've always liked when a man whispers in my ear  when he makes love to me.
He wouldn't stop. He was going to make sure I knew he was a king. He made me declare him my new conqueror. And, he was willing to put in the hours to gain that title.  After an hour of the most passionate aggressive sex, my pussy gave me no other choice but to surrender to a new ruler. "Am I the new king?"  He asked. "Yes!" I screamed. The flash backs this man causes. I can be walking down the street and all of sudden, I start trembling. Yes, that's when you know you had that good dick. After we made love, he is still just as sweet as he was before. I smile every time he texts me. I find myself anxious to see him. He is a good mix of street and class. He is educated and super intelligent; But he still gives me that roughness when I need it.
I'm too caught up in learning Manhattan to say I'm falling in love. This city has changed the game completely. And, I still have feelings for my lover back in Florida. My heart still skips a beat when ever I think about him. But, my new home is Brooklyn. All hale the new king.